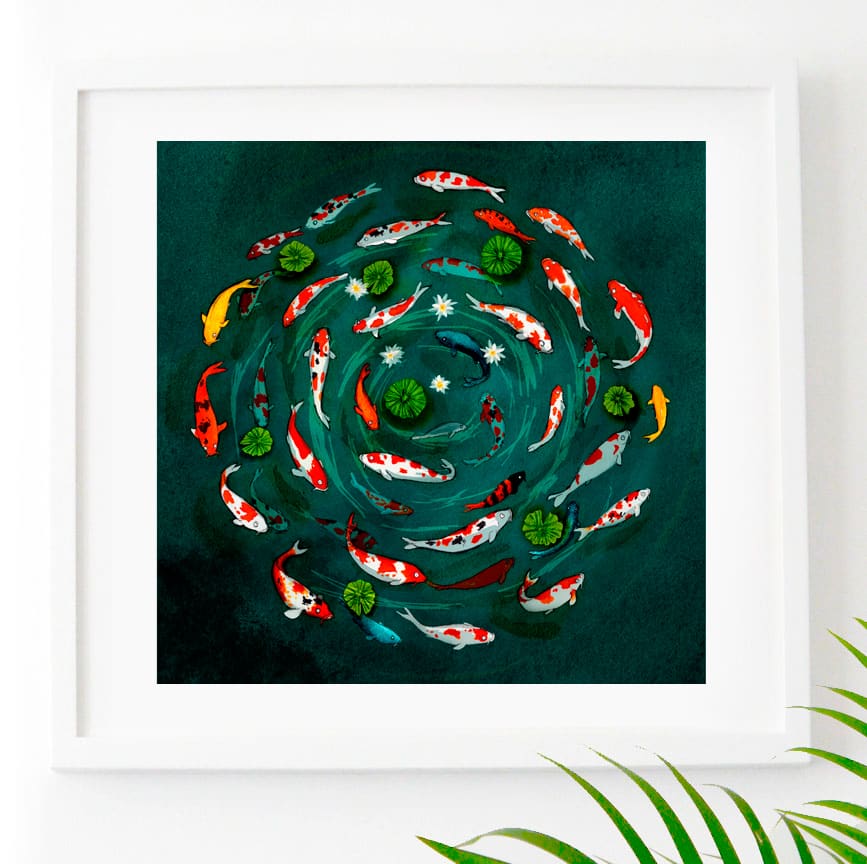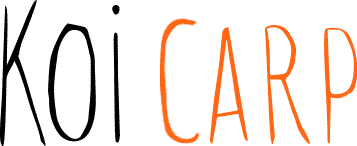 There are many legends surrounding Koi Carp. It is because of the particular story below that, at a time of ongoing global upheaval in 2016, I was inspired to paint these creatures, symbolic of facing adversity with strength and determination.
'..An ancient tale tells of a huge school of golden Koi swimming upstream the Yellow River in China. Gaining strength by fighting against the current, the school glimmered as they swam together through the river. When they reached a waterfall at the end of the river, many of the Koi turned back, letting the flow of the river carry them away.
The remaining koi refused to give up. Leaping from the depths of the river, they attempted to reach the top of the waterfall to no avail. Their efforts caught the attention of local demons, who mocked their efforts and heightened the waterfall out of malice. After a hundred years of jumping, one Koi finally reached the top of the waterfall. The gods recognized the Koi for its perseverance and determination and turned it into a golden dragon, the embodiment of power and strength.'
credit: Koi Story
This error message is only visible to WordPress admins
Error: No connected account.
Please go to the Instagram Feed settings page to connect an account.